Robin Clark
Bocado Tapas Wine Bar
2020 Competitor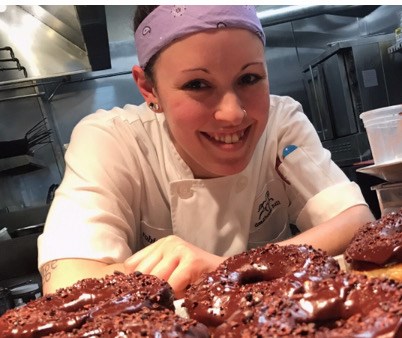 Robin grew up in Western Massachusetts and didn't always want to be a chef. She went to college to become a brain surgeon but quickly turned to her true love - cooking.
She gained her first kitchen experiences working through various restaurants in Providence, RI and Cambridge, MA, and finally landing in Worcester, MA helping Jared Forman open deadhorse hill. It was there that she developed into the chef and leader she is today.
In 2019, Robin began working with Niche Hospitality as their executive pastry chef. Her sweet creations can be found in all of Niche's location, varying in shape, size, and flavor, but always fun. She had so much fun competing in WBC 2018 and can't wait to see what this year brings!