Kenneth O'Keefe
2020 Competitor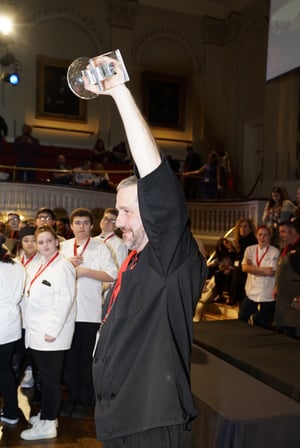 Chef Kenneth O'Keefe was the 2018 Worcesters Best Chef Iron Chef winner. He started in the restaurant
business when he was 12 as a dishwasher in New Hampshire. At 18, he attended Johnson & Wales University in Charleston,
South Carolina and lived and worked there for 10 years. He came to the Publick House in the summer of 2014 by way of
their sister hotel The Hawthorne hotel in Salem, Massachusetts where Chef Kenneth worked for 12 years.
He looks forward to many years
as the torch bearer of the Publick House and continuing the great traditions of long established culinary traditions.