Keith Polaina
2020 Competitor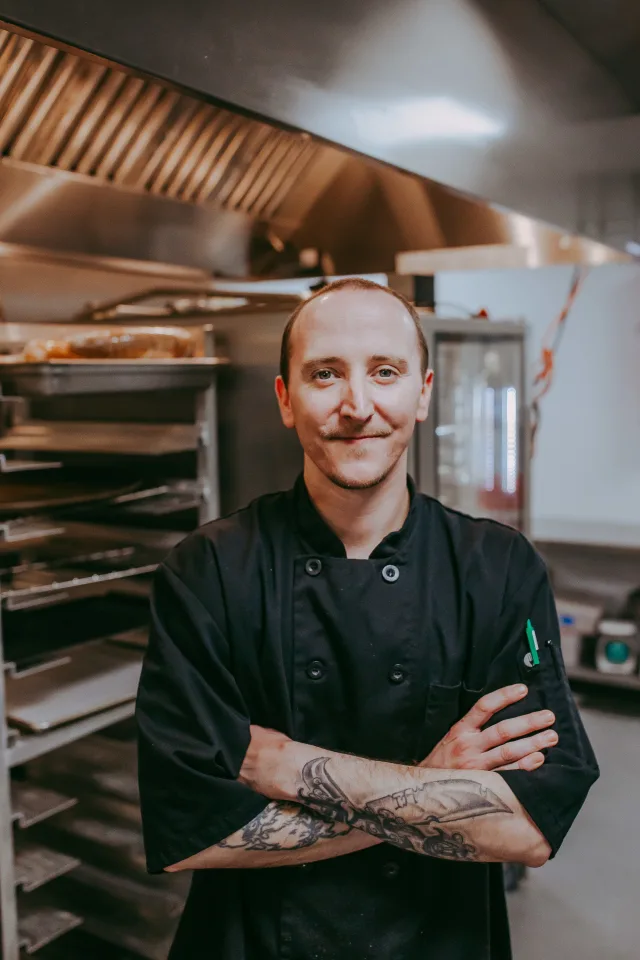 Born and raised in Putnam, Connecticut, Executive Chef Keith Polaina's love for food and cooking started at a young age. At sixteen, he obtained his first job as a dish-washer but always found himself intrigued by the atmosphere of the kitchen line. Keith later graduated top of his class from Lincoln Culinary Institute and pursued an internship at The Harvest in Pomfret, CT. This is where he found his calling.
A few years afterward, Keith obtained the title of Executive Chef himself at J.D. Cooper's in Putnam, CT. But it was the opportunity to run the kitchen at Thompson Speedway in Thompson, CT that was instrumental to teaching Keith how to operate all aspects of a restaurant.
Taking all of the experience that he has gained, Keith now leads the culinary team at Samuel Slater's. His passion and drive has given him the ability to hone his craft, develop a food blog and work alongside renown chefs across the country.