Hersson Villatoro
2020 Competitor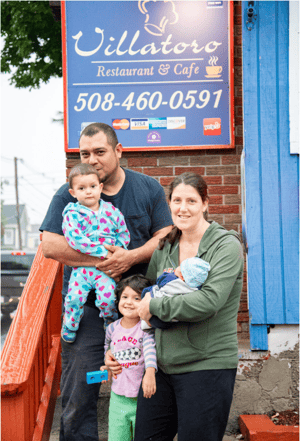 Born in Guatemala and immigrated to the state at the age of 8 years old, Chef Villatoro has been in the food industry all his life from the young age of 10. As a young kid Chef Villatoro would help his family with the family business preparing sandwiches for sale to the local food canteen that would in turn sell them at local business.
When he turned 16, he got a job at a local Italian restaurant as a busboy. He continued through out his college years working for Bertucci's gaining the practice needed to run a restaurant as an operator.
After a lifetime of kitchen and culinary work Chef Villatoro got the opportunity to open his own place in Marlboro, MA Villatoro Restaurant & Café opened in September of 2016. After being opened a little less than year his restaurant was named best diner in Massachusetts according to MSN.com. and shorty after was named the "Best Diner in the Country" by Travel & Leisure magazine.