Drew Day
Flying Rhino Cafe & Watering Hole
2020 Competitor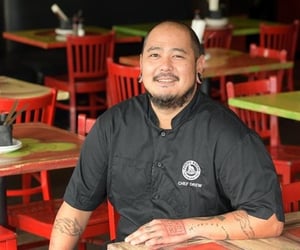 Born in Fort Lewis, Washington, Chef Drew Day is the executive chef for the Flying Rhino and has been there for 5 years.
Chef Drew spent 10 years on Martha's Vineyard and 1.5 years in Palm Beach, Florida before moving up to New England and worked at the House of Blues for a few years before making a career change.
Chew Drew created an innovative menu that paired food, drinks and music for the Chef Dinner Series that took place last fall.