13th Annual
Worcester's Best Chef Competition
Congrats to Chef Drew Day of the Flying Rhino - Iron Chef Winner and recipient of the Stanley J. Nicas Trophy and his winning dish of roasted venison chop, sweet potato puree, gochujang chocolate reduction, and raspberry gremolata (pictured below)!

Photo Credit: Devildresseddown​




13th Annual Worcester's Best Chef Competition Winners:
Judge's Choice Awards: 1st place: Chef Keith Polaina from Samuel Slater's Restaurant; 2nd place: Chef Mike Wenc from deadhorse hill; 3rd place: Chef Drew Day from Flying Rhino
People's Choice Awards: 1st place: Chef Eudemar Cavalcanti from Comeketo - Brazilian Cuisine; 2nd place, Chef Tom Kepner from rail trail flatbread co. ; 3rd place, Chef Al Maykel from Cohasse Country Club
People's Choice Best Student Dessert: 1st place, Tantasqua Regional High School; Runner ups: Bay Path Regional Vocational Technical High School and Blackstone Valley Regional Vocational Technical High School
104.5 XLO Perfect Palate Award: Chef Robin Clark representing Bocado Tapas Bar
Unclaimed Raffle Ticket Winners: 314826, 314828, 315525, 314413

Please email Traci at Traci@peppersartfulevents.com to confirm pick up location.
"Being in the food industry requires dedication and sacrifice. Chasing dreams comes at a big expense. Sunday, January 26th proved to me that all those years of striving, grinding, and pursuing more for my career have paid off. It has been a goal of mine to compete in Worcester's Best Chef since I have been attending as a spectator for the last seven years. I was in my glory being one of the many competitors, standing side-by-side with chefs I've looked up to in recent years. I had my staff, some of my great friends, and my family backing me the whole night; that experience alone was fulfilling to me. But as I heard my name called for the First Place Judges Choice Award, tears filled my eyes remembering what I had given up to get here. We can't get back those missed birthdays, Mother's Days, or watching children grow up but being acknowledged in my craft proved to me I made the right decision. I am honored and grateful for this experience."
- Keith Polaina of Samuel Slater's Restaurant, 2020 1st Place Judges' Choice Award
About WBC
Since 2007, the Worcester's Best Chef Competition has been promoting the Central Massachusetts area as a culinary destination for foodies. With its vast array of offerings, Central Massachusetts is rich with culinary expertise and creativity, and has more than enough talent to be considered a destination city equal to Boston, Providence, Hartford, Portland, and many others. WBC's goal--since inception--has always been to showcase that talent.
Recently, WBC organizers have taken the event in a new, fun, and engaging direction, one that introduces many unique attributes and experiences to our foodie community and truly showcases to our crowd of 1,200+ foodies the culinary genius of chefs not just from Worcester, but from all over Central Massachusetts.
The Masters of Ceremonies for the entire evening are WXLO Morning Show hosts Jen Carter and Rick Brackett. The narrators of the live Iron Chef portion of the competition are Hank Stolz and Food Network Cooks Vs. Cons featured chef Jay Powell.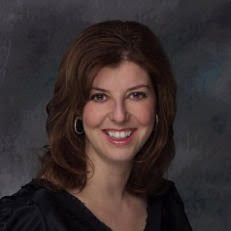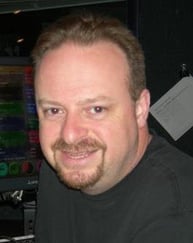 The Competition
At WBC, there are two categories of competition: Judges' Choice and People's Choice. As part of the People's Choice Award, guests taste through the wonderful dishes created by all of the professional competing chefs, as well as the dessert choices offered by the student chefs competing with each other, and then vote their top 3 pro chef choices and favorite student dessert by text message. The results are tabulated and certified by on-site staff from the CPA firm of Houssan & Ojerholm, PC, and are announced on stage by our Masters of Ceremonies.
The Judges' Choice Award is granted by the 6-member panel of judges, who vote their top 3 choices. Those 3 chefs are then invited on stage to compete live, Iron Chef-style, in front of the full crowd, on Thermador cook tops provided by Hudson Appliance. This all culminates in an exciting, suspenseful decision by judges as to which of the three will ultimately become Worcester's Best Chef.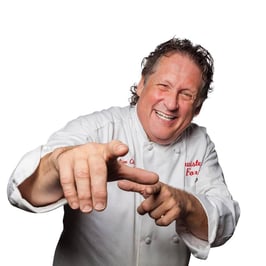 The Iron Chef segment of the competition is co-hosted by Chef Jay Powell. Chef Jay's recent accomplishments include:
Inaugural Chef for the first Worcester's Chopped Competition to raise money for the Jeremiah House
Worcester's Magazines Best Chef 2015, 2016, 2017
Les Amis d'Escoffier Society Inducted in 2014
Central Ma Best Chef 2017
Top 5 Chowders and Soups in New England
4 years running Bay Path Chili Champion
2013, 2016, 2017 Bay Path Chowder Champion
11 different episodes of Phantom Gourmet
Top 10 Brunch Restaurants Hidden Jewel Phantom Gourmet
Placed #19 at the World Food Championships in the Best 50 Chefs of the World division. By invitation only.
Multiple wins from 2013 - 2017 at the Tantasqua HS Team Chef Competition
#2 Bistro In MA
Featured on Food Network's Cooks Vs. Cons 2016
Chef to the New England Studios and Independent films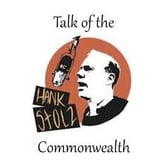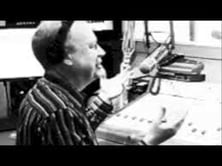 Hank Stolz has been waking up Worcester for a quarter of a century and will be a co-host for the VIP experience. He recently began the Radio Worcester Network, a group of shows dedicated to live and local talk radio. The flagship program "Talk of the Commonwealth" airs mornings from 6-10 a.m. on AM 830 WCRN. Hank can also be heard from 1-3 p.m. on WPKZ the K-Zone. He lives in Worcester with his family. Thank you, Hank!
Paying It Forward
Another objective of the event is to assist in the development of up-and-coming chefs. Since its start, the event has hosted high school culinary students who interact with and shadow the competing pro chefs. The students also receive a donation at the end of each year's event.
Each school will be vying to take home the People's Choice Award for Best Student Dessert. This year's participating schools are:
Cooking Demos (from 3pm - 5pm):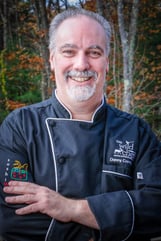 Amenities
At WBC, you'll enjoy luxury and convenience. Historic Mechanics Hall is a vibrant and classic concert hall overflowing with charm, character, and sophistication. It is the preferred location for entertainers of world-wide fame and significance, and at WBC, you'll feel like one of them. Valet parking, a paparazzi photo mob, balcony seating, coffee baristas, specialty spirits tastings, wine tastings courtesy of Julio's Liquors in Westboro, craft beer tastings courtesy of Harpoon, Blue Moon, Sam Adams and Wachusett breweries, and passed Champagne and massage therapy in the VIP suite are just a partial list of the amenities at WBC.
Come one, come all, and vote your palette!
What does a VIP ticket get?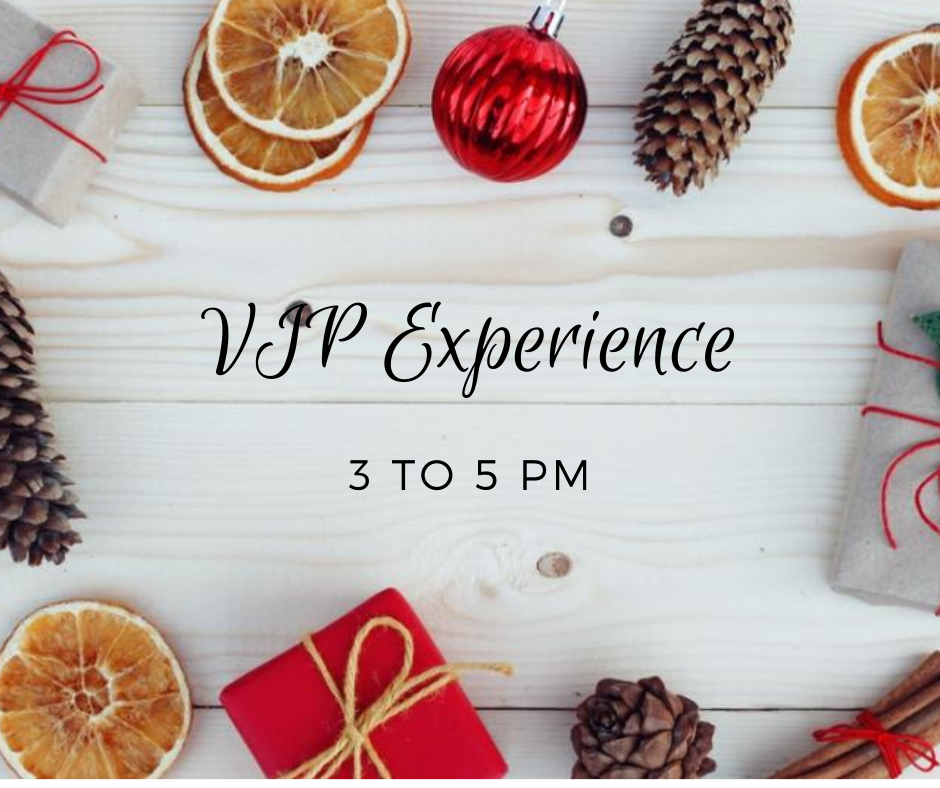 VIP ticketholders enjoy strolling through and interacting with chefs one-on-one, discovering their signature dishes and coveted culinary secrets from 3 to 5 PM before the event opens to the general public. Listen to live music as you indulge in all the delicious samples at your own relaxing pace. In addition, VIP guests will have access to a VIP room (Dickens Room off of Great Hall), where guests will have access to complimentary relaxation services and a private cash bar.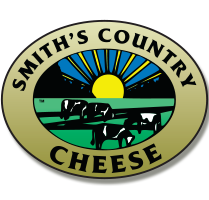 Smith's Country Cheese will be a vendor at the 13th Annual Competition this year! They've made a commitment to reduce their carbon footprint. Their grid-tied photovoltaic solar system offsets over 70% of their hot water and 30% of their electrical usage costs by using the energy of the sun. They make their own compost from cow manure, famously known as "Otter River Black Gold" to manage their farm waste in a green way (check out what it does for your lawn and garden!). They happily welcome visitors to shop their country gift shop, visit the cows, and watch them make cheese (oh yes, and sample it too!).
Each day, their family is committed to providing the best care for their cows, making quality cheeses for their customers, and taking care of the environment that has given us so much. They invite you to experience the delightful difference in true local, farmstead cheese.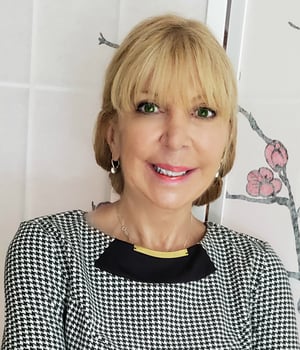 Christina Andrianopoulos is joining us again in our 13th year as emcee of our VIP segment of the Worcester's Best Chef Competition. This is the 6th year she has served as our emcee and the previous years she sat as a judge. Thank you, Christina!
She hosted TV shows in Worcester for many years on CharterTV 3, City Vibes Metro that aired for 7-years spotlighting hundreds of guests in the Worcester County and Central Massachusetts. That's where she met Domenic Mercurio who asked her to join the very first WBC 11 years ago. Though she is not on air at this time, you can catch all her episodes on CityVibesMetro.com.
Christina states, "I have seen Worcester's Best Chef grow from a few hundred guests in its first year to the culinary extravaganza it is today attracting over 1500 guests from all over New England. I look forward to being the Emcee for the VIP segment of the event. I like being the first person that our VIP guests get to meet on stage and what's most fun is that I go around to each Chef/Restaurants' table and interview each and every one of the participants. In fact, if you have never joined us as a VIP, then this is the year you should. Another benefit is you get to taste the foods first before the admissions open to the other ticket holders."
Highlights of Worcester's Best Chef 2019:
Judge's Choice Awards: 1st place, Chef Bill Bourbeau from The Boynton; 2nd place, Chef Rick Araujo from Civic Kitchen & Drink; 3rd place, Chef Jared Forman from deadhorse hill
People's Choice Awards: 1st place, Chef Brian Treitman from B.T.'s Smokehouse; 2nd place, Chef Michael Arrastia from Broth; 3rd place, Chef Buddy Bartlett from Maddi's Cookery and TapHouse
People's Choice Best Student Dessert: 1st place, Tantasqua Regional High School; Runner up, Bay Path Regional Vocational Technical High School
TV3 Student Dessert Winner: Bay Path Regional Vocational Technical High School
WXLO Perfect Palate Award: Chef Bill Nemeroff representing Lettuce Be Local
Congrats once more to Chef Bill Bourbeau from The Boynton for winning the Iron Chef Competition 2019 with pan seared duck breast, with roasted mushroom teriyaki, a daikon radish cilantro slaw and finished with sesame fried granola (pictured below)!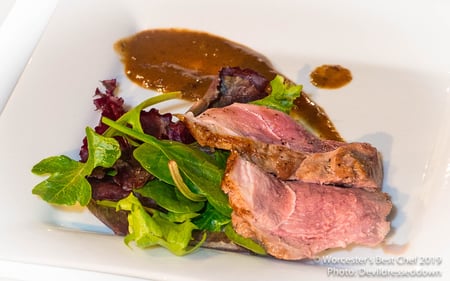 ---
Testimonials
"Domenic, I never got a chance to say thanks for the lead on the students, but I wanted you to know that I hired three of them [at the Boynton], and they have worked out great! Over the next couple of weeks, I'm letting them start featuring their specials as well. Some positive vibes during these hard times!"
- Bill Bourbeau, The Boynton Restaurant

"Congratulations on another successful WBC. It is an amazing event that demonstrates what incredible restaurants we have in this area. I have no idea how you and your team pulled it off, but you did and it gets better every year.

I want to thank you for the opportunity WBC provides my students. They get to taste incredible food, but more importantly, they get to work side by side with talented chefs. In speaking with a few students this morning they were so excited with just being there and experiencing the WBC, but so much more. Last night one of our students was in tears at the end of the event. The teacher asked her if everything was alright and she said, "this is the last time I will do this at WBC." As a graduating senior, she went out in glory as she was on stage with the winning chef. Know that by extending your end to Tantasqua, you have made a difference in the lives of so many culinary students."
- Mark Wood, Principal of Tantasqua Regional


"What can I say that I've not already said in thanks and gratitude? Our students thoroughly enjoyed this year's Worcester's Best Chef, probably even more so than in past years. As I've said before, it has been a wonderful honor to be invited to take part in such a highly regarded event! Our Senior student, Mya Durand who was on WXLO with you, worked very hard with the chefs from the Flying Rhino in their booth and was pleased and excited to have been with this year's winner! Several students from all our schools had the opportunity to work with participating restaurants, make connections, and try their amazing food items being offered. As always these young culinary students gained inspiration and a boost in self esteem having been involved with your spectacular creation. Your vision helps to further others in ways that you may not realize while caught up in the maelstrom of planning and executing such an undertaking. Mya Durand shed some tears up on the stage last night. When a fellow student asked why she wept, Mya replied that this would be her last year with the school at Worcester's Best Chef! I told Mya she may well be here in the future as a competitor, and who knows, perhaps take part in the iron chef portion of the competition! Mya said that would be an unbelievable dream come true! So thank you again Domenic for your kind generosity which you always give from the heart!"

- Louis Lariviere of Tantasqua Regional High School
"THANK YOU for inviting us to WBC 2020. It was FANTASTIC! Food was awesome. Fun event! We are grateful Dom. You did a SPECTACULAR job!! People I work with attended and they all had a great time!"
- Shaun S. of North Brookfield
"We can never thank you enough for your kind generosity! Thank you for inviting us yet again. The students were well engaged in their tasks yesterday, and enjoying it! Some students that worked with the chefs have new job possibilities available to them. It was a great pleasure to see students from both our schools so enthralled with the whole process, and especially to be a part of something bigger than themselves. Having an opportunity to be face to face with local role models in their chosen industry is a great boon for them!"
Louis Lariviere, Culinary Arts, Tantasqua Regional High School
"Thank you again for all you do to help us out financially, but more importantly for providing such a rich opportunity for my students. I spoke with them on Monday and they were thrilled with being there and tasting the food.

They loved working with the chefs and were so impressed with the event. You are an amazing person and I cannot thank you enough for your kindness and your generosity."
Mark Wood, Culinary Arts, Tantasqua Regional High School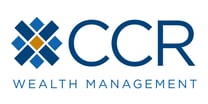 "[The 11th Annual] was truly tremendous!! You are to be commended for putting together such a first-class event. Jill and I had a great time. The chef's really put their best foot forward!!"
Mark Palmerino, AIF; Partner, Financial Consultant; CCR Wealth Management, Westboro, MA

"Thank you so much for inviting us to the 11 Annual Worcester's Best Chef competition. The students were able to meet so many talented professionals and really enjoyed asking questions and tasting all of the delicious offerings. They had a great time working with the other schools, and their interactions with the public also helped them to hone their hospitality skills. We all enjoyed the day very much, and were so grateful to be included this year. The event was so very well done, we appreciate all the months of preparation you and your team invested. Again, thank you very much."
Marcie Wood, Culinary Arts Instructor, Bay Path Regional Vocational Technical High School
"I just wanted to thank you and your hardworking staff for such an AMAZING day. The students loved watching and working with the chefs. We are very grateful to have been a part of the tenth anniversary of Worcester's Best Chef, it was such a great day, and I hope you had some time to enjoy it too!
Thank you so very much for the donation! It is truly generous and we are very grateful for it. The kids really got a kick out of the big check."
Marcie Wood, Culinary Arts Instructor, Bay Path Regional Vocational Technical High School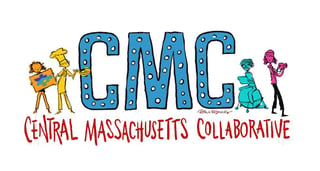 "Thank you for an incredible experience. Having our students participate in the Worcester Best Chef Competition was a true milestone for many of them. The aunt of one of the students wrote the following: "hope you know just how much the experience influenced Christopher's life. It - WBC - meant the world to him". The mission of our school is to build capacity, create opportunity, and enhance the quality of educational, clinical, and therapeutic services to children with individual needs in Central Massachusetts. Involving our students in real life experiences where they can be successful is the pinnacle of CMC's mission. You have our deepest gratitude for making this possible! You empowered our students and we cannot thank you enough."

Diane Duratti, Culinary Instructor, Central MA Collaborative

"Thank you again for your hospitality, and generosity! Such a wonderful experience for our budding chefs! Much appreciation always."
Louis Lariviere, Culinary Arts, Tantasqua Regional High School
"Thank you do much for all you do. From all accounts [the 11th Annual] was a huge success."
Mark Wood,

Principal,

Technical Division,

Tantasqua Regional Technical High School
"Thank you so very much again for your sincere generosity. Our students enjoyed the whole experience very much! We had some students work with chefs, which was a very positive experience for both student, and chef. I have students who arrived at school today wearing their Worcester's Best Chef participant name tags, as well as the nice medals you gave them because they feel so proud of having been a part of your event; most priceless indeed! You, and your team are incredible!"
Louis Lariviere, Culinary Arts, Tantasqua Regional High School
"I cannot thank you enough for your generosity to our school, but more importantly for the opportunity for my students to be part of such a great event…The students were beaming this morning as they came in with their medals…They were talking to their friends about everything they did and the chefs they met…You are an amazing person that has truly made a difference to our program and my students. Thank you!!!!"
Mark A. Wood Principal-Director Tantasqua Regional High School/Technical Division
"I want to thank you for all you do for our students and in support of the Cornerstone Café. I had the opportunity to bring 2 Hospitality students with us to Worcester's Best Chef this year and they had a terrific time. They were proud to be of assistance, had fun meeting new people and serving our dessert to guests. It is great for students to see the opportunities and professional camaraderie at this level. I look forward to next year's event and our continued partnership. Please pass my thanks on to all involved!"
Julieanne M. Gamache, Hospitality Mgmt. Instructor, Tantasqua Regional Technical High School
"[The 11th Annual] was the best event ever and I been volunteering the entire 11 years. I am such a foodie and I am always checking it up at home and at my friends houses. I go gaga for fun, fancy dishes! It's so amazing to watch people cook off and enjoy what they do!"
Lisa, WBC Volunteer