Buddy Bartlett
2019 Competitor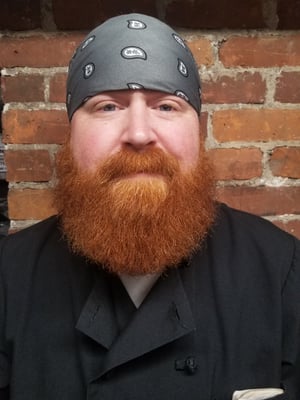 Buddy Bartlett started washing dishes in his home town at the age of 14 in a local breakfast restaurant. From there, he worked his way up on the line in various other restaurants throughout high school. Throughout high school he started working on his skills from his culinary instructors, Mr. B and Mr. Mattai.

After Blackstone Valley Tech, Buddy went on to earn a degree from Johnson and Wales. After, he started working at Vinny Testa's in Shrewsbury. He worked in other restaurants ranging from a steakhouse, a country club, sushi restaurant, and a few other restaurants before he ended
working for Adam Hicks at the Depot St. Tavern three years ago, and just got promoted to executive sous chef to take over all kitchen aspects and bring Maddi's to the front of the Worcester dining scene.
In Buddy's spare time he enjoys spending time with his two kids Brenden (16) and Maddie (9) and girlfriend, Kandy. Any spare time away from the restaurant Buddy is on the board of directors for Grafton girls softball association, and co chair of an international youth exchange, that his son travels with.