12th Annual
Worcester's Best Chef Competition
Sunday, January 27th, 2019
5pm - 8pm at historic Mechanics Hall
(VIP Entry 3:45pm)


About WBC
For 11 years, the Worcester's Best Chef Competition has been promoting the Central Massachusetts area as a culinary destination for foodies. With its vast array of offerings, Central Massachusetts is rich with culinary expertise and creativity, and it has more than enough talent to be considered a destination city equal to Boston, Providence, Hartford, Portland, and many others. WBC's goal--since inception--has always been to showcase that talent.
Recently, WBC organizers have taken the event in a new, fun, and engaging direction, one that introduces many unique attributes and experiences to our foodie community and truly showcases to our crowd of 1,200+ foodies the culinary genius of chefs not just from Worcester, but from all over Central Massachusetts, Springfield, and Connecticut.
The emcees for the entire evening are 104.5 FM WXLO Morning Show hosts Jen Carter and Rick Brackett, masters of ceremonies for WBC.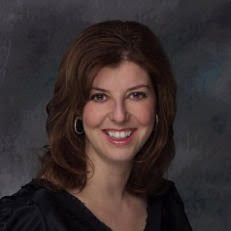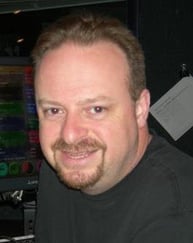 The Competition
At WBC, there are two categories of competition: Judges' Choice and People's Choice. As part of the People's Choice Award, guests receive a wristband at registration with three tabs (numbered 1, 2, 3). After tasting through the wonderful dishes, guests drop their #1 tab in their favorite chef's red box, their #2 table in their second choice chef's box, etc. The results are tabulated by on-site staff from the CPA firm of Houssan & Ojerholm, PC and are announced on stage by our Masters of Ceremonies.
The Judges' Choice Award is granted by the 7-member panel of judges, who vote their top 3 choices. Those 3 chefs are then invited on stage to compete live, Iron Chef-style, in front of the full crowd, on Thermador cook tops provided by Hudson Appliance. This all culminates in an exciting, suspenseful decision by judges as to which of the three will become Worcester's Best Chef.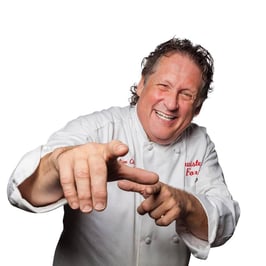 At last year's 11th Annual, the Iron Chef portion of the event was hosted by Chef Jay Powell of The Twisted Fork Bistro. Chef Jay is a 2 Year - Celebrity Chef emcee for the Iron Chef Competition for Worcester's Best Chef. In addition, his recent accomplishments include:
Inaugural Chef for the first Worcester's Chopped Competition to raise money for the Jeremiah House
Worcester's Magazines Best Chef 2015, 2016, 2017

Les Amis d'Escoffier Society Inducted in 2014

Central Ma Best Chef 2017
Top 5 Chowders and Soups in New England
4 years running Bay Path Chili Champion
2013, 2016, 2017 Bay Path Chowder Champion
11 different episodes of Phantom Gourmet
Top 10 Brunch Restaurants Hidden Jewel Phantom Gourmet
#19 finish at the World Food Championships in the Best 50 Chefs of the World division. By invitation only.

Multiple wins from 2013 - 2017 at the Tantasqua HS Guest Chef Competition
#2 Bistro In MA
Food Networks Cooks vs Cons 2016
Chef to the New England Studios and Independent films
AND SO MUCH MORE!
We can't thank you enough Chef Jay! We look forward to having you with us!
Paying It Forward
Another objective of the event is to assist in the development of up-and-coming chefs. Since its start 12 years ago, the event has hosted high school culinary students who interact with and shadow the competing chefs. The students also receive a donation at the end of each year's event.
Each school will be vying to take home the People's Choice Award for Best Student Dessert. This year's participating schools are:
Central Massachusetts Collaborative

Bay Path

Tantasqua Regional Technical High School
Cooking Demos (from 3:45pm - 5pm):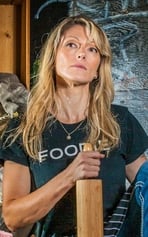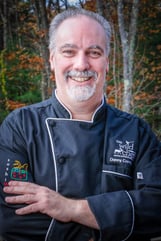 A Farming We Will Go
This year, WBC will host local farmers who are all part of Central Mass Grown. Each farmer will bring his/her fresh produce, honey, preserves, or dry-aged beef to showcase for the foodie crowd. These farmers are vital to our community, and many of them have created Community Supported Agriculture (CSA) programs, in which foodies can participate throughout the year. In addition--as many of our chefs create farm-to-table menus--these much-needed farmers are the source of the ingredients for your favorite chef's signature dishes. Farms that are participating this year are:
Central Mass Locavore
Still Life Farm
Angel Hair Alpaca Farm
Pure BS Maple Shack
Abundance Family Farm
Indian Head Farm
Whittier Farm
Clover Springs Organic Farm
Walker Farm at Whortleberry Hill
Stillman's Quality Meats
Amenities
At WBC, you'll enjoy luxury and convenience. Historic Mechanics Hall is a vibrant and classic concert hall overflowing with charm, character, and sophistication. It is the preferred location for entertainers of world-wide fame and significance, and at WBC, you'll feel like one of them. Valet parking, a paparazzi photo mob, balcony seating, coffee baristas, cocktail tastings courtesy of Campari, wine tastings courtesy of Julio's Liquors in Westboro, craft beer tastings courtesy of Harpoon, Blue Moon, Sam Adams and Wachusett Brewery, and a full cash bar are also part of the evening.
Come one, come all, and bring your appetite!
What does a VIP ticket get?
VIP ticketholders enjoy a relaxing hour strolling through and interacting with chefs one-on-one, discovering their signature dishes and coveted culinary secrets from 3:45pm until 5pm before the event opens to the general public. Listen to live music as you indulge in all the delicious samples at your own relaxing pace. In addition, this year's VIP guests will have access to a VIP room (Dickens Room in Mechanics Hall), where guests will have access to complimentary relaxation services and a private cash bar.

We are very fortunate that Christina Andrianopoulos (T
V and Radio Producer and Talk Show Host, Strategic Marketing Entrepreneur, CityVibesMetro.com) will be back again this year to emcee the VIP Session.
Highlights of Last Year's Event:
11

th

Annual Worcester's Best Chef Competition
Overall Iron Chef Winner: Chef Ken O'Keefe from the Publick House
Judge's Choice Awards: 1st place, Chef Robin Clark from Deadhorse Hill; 2nd place, Chef Brian Treitman from BT's Smokehouse; 3rd place, Chef Ken O'Keefe from the Publick House
People's Choice Awards: 1st place, Chef Chris O'Harra from the Flying Rhino; 2nd place, Chef Brian Treitman from BT's Smokehouse; 3rd place, Chef Michael Arrastia from the Hangover Pub/Broth
People's Choice Best Student Dessert: 1st place, Tantasqua Regional High School, 2nd Place, Bay Path Regional Vocational Technical High School, 3rd Place Central Massachusetts Collaborative
TV3 Student Dessert Winner: Central Massachusetts Collaborative
WXLO Perfect Palate Award: Chef Kenny Smith from Volturno
Unclaimed Winning Raffle Tickets: 422495, 417919 (Basket can be picked up at Peppers Artful Events, 43 Hudson Street Northborough, MA 01532. Please call in advance.)
Congratulations to Chef Ken O'Keefe from The Publick House for winning the Iron Chef Competition with
Sambal and Mint Turkey Polpette with Cashew and Fennel Sauce and Candied Buddha's Hand

(pictured below).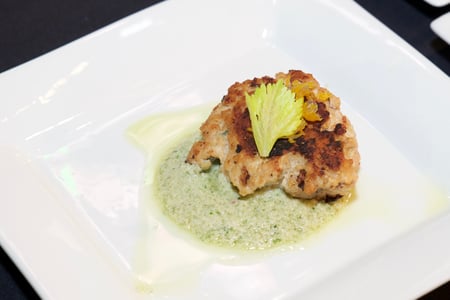 ---
Testimonials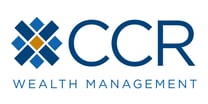 "[The 11th Annual] was truly tremendous!! You are to be commended for putting together such a first-class event. Jill and I had a great time. The chef's really put their best foot forward!!"
Mark Palmerino, AIF; Partner, Financial Consultant; CCR Wealth Management, Westboro, MA

"Thank you so much for inviting us to the 11 Annual Worcester's Best Chef competition. The students were able to meet so many talented professionals and really enjoyed asking questions and tasting all of the delicious offerings. They had a great time working with the other schools, and their interactions with the public also helped them to hone their hospitality skills. We all enjoyed the day very much, and were so grateful to be included this year. The event was so very well done, we appreciate all the months of preparation you and your team invested. Again, thank you very much."
Marcie Wood, Culinary Arts Instructor, Bay Path Regional Vocational Technical High School
"I just wanted to thank you and your hardworking staff for such an AMAZING day. The students loved watching and working with the chefs. We are very grateful to have been a part of the tenth anniversary of Worcester's Best Chef, it was such a great day, and I hope you had some time to enjoy it too!
Thank you so very much for the donation! It is truly generous and we are very grateful for it. The kids really got a kick out of the big check."
Marcie Wood, Culinary Arts Instructor, Bay Path Regional Vocational Technical High School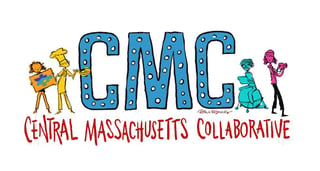 "Thank you for an incredible experience. Having our students participate in the Worcester Best Chef Competition was a true milestone for many of them. The aunt of one of the students wrote the following: "hope you know just how much the experience influenced Christopher's life. It - WBC - meant the world to him". The mission of our school is to build capacity, create opportunity, and enhance the quality of educational, clinical, and therapeutic services to children with individual needs in Central Massachusetts. Involving our students in real life experiences where they can be successful is the pinnacle of CMC's mission. You have our deepest gratitude for making this possible! You empowered our students and we cannot thank you enough."

Diane Duratti, Culinary Instructor, Central MA Collaborative

"Thank you again for your hospitality, and generosity! Such a wonderful experience for our budding chefs! Much appreciation always."
Louis Lariviere, Culinary Arts, Tantasqua Regional High School
"Thank you do much for all you do. From all accounts [the 11th Annual] was a huge success."
Mark Wood,

Principal,

Technical Division,

Tantasqua Regional Technical High School
"Thank you so very much again for your sincere generosity. Our students enjoyed the whole experience very much! We had some students work with chefs, which was a very positive experience for both student, and chef. I have students who arrived at school today wearing their Worcester's Best Chef participant name tags, as well as the nice medals you gave them because they feel so proud of having been a part of your event; most priceless indeed! You, and your team are incredible!"
Louis Lariviere, Culinary Arts, Tantasqua Regional High School
"I cannot thank you enough for your generosity to our school, but more importantly for the opportunity for my students to be part of such a great event…The students were beaming this morning as they came in with their medals…They were talking to their friends about everything they did and the chefs they met…You are an amazing person that has truly made a difference to our program and my students. Thank you!!!!"
Mark A. Wood Principal-Director Tantasqua Regional High School/Technical Division
"I want to thank you for all you do for our students and in support of the Cornerstone Café. I had the opportunity to bring 2 Hospitality students with us to Worcester's Best Chef this year and they had a terrific time. They were proud to be of assistance, had fun meeting new people and serving our dessert to guests. It is great for students to see the opportunities and professional camaraderie at this level. I look forward to next year's event and our continued partnership. Please pass my thanks on to all involved!"
Julieanne M. Gamache, Hospitality Mgmt. Instructor, Tantasqua Regional Technical High School
"[The 11th Annual] was the best event ever and I been volunteering the entire 11 years. I am such a foodie and I am always checking it up at home and at my friends houses. I go gaga for fun, fancy dishes! It's so amazing to watch people cook off and enjoy what they do!"
Lisa, WBC Volunteer