William Nemeroff
Lettuce Be Local
2019 Competitor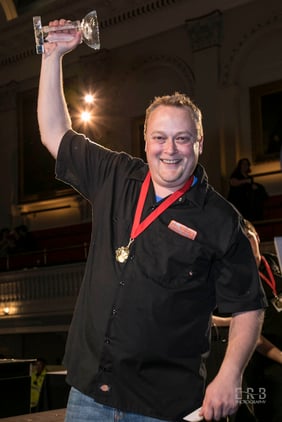 As a chef, William Nemeroff sees it as his job to not only provide honest crowd
favorites and reinvented comfort food, but also to inspire and educate the guests
that come to BT's Smokehouse. After attending Johnson and Wales University in
Charleston, South Carolina, Chef Nemeroff worked for several restaurants and country clubs up and down the east coast. He then settled in Sturbridge,
Massachusetts, where he opened acclaimed Cedar Street Restaurant. After
several wonderful years, he decided to root in a more metropolis area to bring his
talents to a broader audience. After a 6 years as the co-executive chef of Niche
Hospitality, the four diamond Beechwood Hotel, and The International Chef,
Nemeroff embarks on a new mission: to join forces with culinary powerhouse
Brian Trietman of BT's Smokehouse where he will make a mark and bring his
southern roots to the BBQ world.