Brian Treitman
BT's Smokehouse
2019 Competitor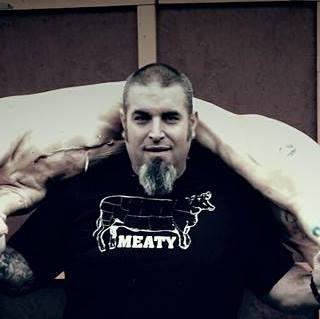 Chef Brian Treitman, owner of B.T.'s Smokehouse, has been cooking in
professional kitchens for 23 years. A graduate of the Culinary Institute of
America, he has cooked in fine dining restaurants across the country from Napa
to New England. He started B.T.'s Smokehouse in 2007 out of a 18' trailer on
the side of the road in Brimfield, at the time having left his job as a chef in
Boston. Since 2007, he has moved B.T.'s into a brick and mortar in Sturbridge, expanding the building twice, going from the original 1200 sq feet and 16 seats to the current 2500 sq feet and 40 seats. B.T.'s has become the #1 BBQ joint in New England and ranked #20 in the US.
Besides running the restaurant, he has been a strong contributor to the community and local charities, often providing food and or monetary contributions. He was recently named to the WBJ 40 under 40 class of 2016. He has been an annual part of and winner at Worcester's Best Chef for the past 8 yrs, and part of other culinary events benefitting local cooking schools. What spare time he has, he tries to spend with his two kids Lilli, 9, and Eli, 7, or trying to make it to Red Sox games.